Leancamp Brussels
By Frederik Vannieuwenhuyse
From 10:00 to 18:00
Focus on Lean Startup, Design Thinking, Lean UX and Agile Development
LeanCamp is an Open Conference where the worlds of Lean Startup, design thinking, lean innovation, agile and customer experience are connected. This format is famous across the world for its unleashing of crossovers, knowledge and creating a vibe in the startup community. And now for the first time in Belgium! Let's show that we care about a more entrepreneurial spirit in Belgium and join Lean Camp or at least share this event! It is an UNCONFERENCE meaning that you are responsible for what you get out of it. You set the agenda.
Leancamp is organized in cooperation with:
Lean Startup Circle Belgium
Antwerp Business Community
This event ended, stay in touch with us on the next one!
Thanks you for your interest.
We'll be in touch soon,
Leancamp Team
Schedule
10:00 - Walk in with coffee and registration
10:30 - Opening and session planning
11:00 - Leancamp with 45 minute sessions
12:30 - Lunch
13:00 - Additional session planning
13:30 - Sessions continue
16:00 - Joint closing session
17:00 - Drinks and snacks
Venue
Silversquare Europe
Silversquare Europe is located on the very prestigious Square de Meeûs, at the heart of the EU District and 200 meters away from the EU Parliament and the Luxemburg train station.
Open Location in Google Maps
Carl Danneels
Expert in Lean Start-up & Scale-up implementation. He is a coach at Fit4Start and Senior Advisor of Participium. Carl is also an entrepreneur himself, owning a real estate chain of sustainable apartments that have been designed & marketed according to Lean Startup principles.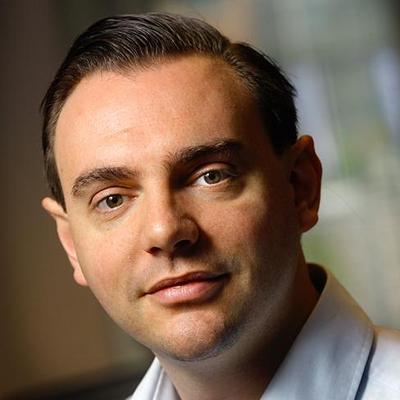 Robbert van Geldrop
Robbert van Geldrop is an entrepreneur and software developer. Robbert also founded the first Lean Startup Circle meetup group in continental Europe. As such he's enrolled as a mentor at many Dutch accelerator programs, including YES!Delft, Rockstart, Utrecht Inc, Startup Weekend and more.
Nick Boucart
Curator at Hockey Stick Weekly and coach at Sirris. My background as a developer helps me understand the technical implications of putting a software product in the market.
Senior Business Mentor
A very well respected entrepreneur and Business Mentor – He brings to Leancamp over 18 years of experience in Business and International Business. He is an entrepreneur himself, owning a regulated investment company, a Cybersecurity & AI company, a well-established Coffee supplier in the FMCG Market to name a few.
Frederik Vannieuwenhuyse
Otto Freijser
Joyce Oomen